How Do I Choose A Nutrient?
How Do I Choose A Nutrient For My Hydroponics Garden?
There is more to growing healthy plants than planting them into containers and watering their soil. It's also important to feed the plants nutrient-rich, water-soluble foods that promote healthy plant growth and ensure the best possible fruit and flowers.

There are many brands of nutrients that are available to hydroponic as well as conventional growers. The grower first should decide if they want to grow organically or conventionally. The type of growing medium will also determine what type of nutrient a grower should use i.e. if stone wool growing medium is used then you should consider using nutrients that are designed for it, like B'Cuzz Hydro A & B. The crop stage will also determine what part of a nutrient to use, such as a vegetative would use the Super Veg A and Super Veg B. There are many brands of organic nutrients/fertilizers that can now be used in hydroponics.

There are three key hydroponics/organic nutrients in all plant foods - Nitrogen, Phosphorus, and Potassium. These nutrients, commonly grouped and named NPK, play important roles in the various stages of a plant's life. All plant nutrients have an NPK rating on the label to help determine the ideal time to use them.

Nitrogen (N) aids in leafy vegetative growth. A nitrogen deficiency is growth that is slow, sparse and spindly. The older leaves turn yellow and will eventually dry out and die. The complete leaf will turn yellow, with no green veins.

Phosphorus (P) assists during root development and blooming. A phosphorus deficiency is the plants are stunted and the leaves turn dark green to purplish color. These symptoms occur in the older leaves first. Plant maturity will also be delayed and yields will be low.

Potassium (K) provides general enhancement of cell production. A potassium deficiency will occur in older leaves first with yellow blotches and in severe cases, dead spots will occur. Branches and stems will weaken and eventually becomes brittle. Flowering and fruiting is diminished and yields are low and in poor quality.

Can you use the same nutrients for soil and hydro?

Most nutrients that are used for hydroponics gardening can be used for soil growing. Hydroponic nutrients are minerals, which are instantly available to the plant, no matter what the growing medium. On the other hand, not all soil nutrients can be used for hydroponics gardening. Some chemical soil nutrients are slow release and are inadequate for the high performance of hydroponics. They can also create sludge when mixed with water and can cause costly blockages in hydroponic systems. Organic nutrients/fertilizer, which are ideal for soil production, are not usually ideal for hydroponic systems. These nutrients need microorganisms and time to break down and become available to the plant. However, there have been some very good organic nutrients/fertilizer that have been made specifically for hydroponics, such as the B'Cuzz Bio-NRG line.

Here are some examples of conventional (mineral) and organic nutrients/fertilizer that Green Acres Hydro supplies:

Conventional:
Super Nutrients (Super Veg and Bloom)
B'Cuzz Hydro and B'Cuzz Soil
General Hydro Flora Series

Organic:
Age Old Organics
B'Cuzz Bio-NRG
SaferGro

Organic growers also use organic sprays for controlling leaf pests and natural predators for controlling insect pests. A couple of examples of organic pest control are:

Neem Oil - Produced from the seeds of the neem tree. It causes maturity of insect pests to be retarded, thus stopping them from breeding. Neem oil does not kill insects.

Pest Out - Contains clove oil, garlic oil, cottonseed oil etc. This product controls mites, thrips and aphids.

Mildew Cure - Contains clove oil, garlic oil, cottonseed oil, etc. This product contains powdery mildew.

What is the difference between an additive and a nutrient?

Nutrients are stand-alone, whereby plants can be grown successfully without the need for additives. Additives are used in addition to nutrients and are usually designed for a specific task, i.e. root, growth, bloom. Some additives can also add important enzymes that safely digest most forms of proteins, dead roots and other organic matter. They can offer a safe, non-toxic protection for your system too (your pumps, irrigation lines, medium and reservoirs). They are:

Root Stimulators - B'Cuzz Root Stimulator, Fortress, Rhizotonic, Liquid Black Crystal and Green Up.
Growth Stimulators - B'Cuzz Growth Stimulator, Liquid Gold Crystal
Bloom Stimulators - B'Cuzz Bloom Stimulator, Monster Blood, B'Cuzz PK/14, B'Cuzz Tabzz
Other Additives - Guardian Angel, Hygrozyme

What is the difference between B'Cuzz and Green Fuse Stimulators?

B'Cuzz was the originator of the full series of stimulators. Although these products are similar, B'Cuzz uses only top of the line ingredients and has the original formula that has been used for years with success. We carry only the B'Cuzz line because it is the most consistent and proven successful for many years. There are many other additives and enhancers on this site, for use in soil as well as hydroponics. Please feel free to browse.





view details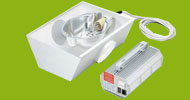 view details